"Our Greatest glory is not in never failing,
But in rising every time we fail".

An amazing story of MARVAN ATAPATTU, Srilankan Cricketer.
It's a story that Harsha Bhogle, India's most loved cricket commentator, loves to tell, over and over again.
Making his debut in Test cricket for Sri Lanka, Marvan scored a duck in his first innings. And again, in his second innings. They dropped him. So he went back to the nets for more practice, more first-class cricket, more runs. Hopefully awaiting for that elusive call.
And after twenty-one months, he got a Second Chance. This time, he tried harder. His scores: 0 in the first innings, 1 in the second.
Dropped again, he went back to the grind. And scored tonnes of runs in first-class cricket. Runs that seemed inadequate to erase the painful memories of the Test failures.
Well, Seventeen Months Later, opportunity knocked yet again. Marvan got to bat in both innings of the Test. His scores: 0 and 0. Phew!
Back to the grind. Would the selectors ever give him another chance? They said he lacked big-match temperament.
His technique wasn't good enough at the highest level. But Undaunted, Marvan kept trying.
Three Years Later, he got another chance. This time, he made runs. He came good. And in an illustrious career thereafter, Marvan went on to score over 5000 runs for Sri Lanka. That included sixteen centuries and six double hundreds. And he went on to Captain his country. All this, despite taking over six years to score his second run in Test cricket. Wow! What a guy!
How many of us can handle failure as well as he did? Six years of trying, and failing. He must have been tempted to pursue another career. Change his sport perhaps. Play county cricket. Or, oh well, just give up. But he didn't. And that made the difference.
The next time you are staring at possible failure or rejection, think of Marvan.
And remember this: " If you don't give up, if you believe in yourself, if you stay the course, the run will eventually come. What more you could even become captain some day. "
Steve Jobs was a wise man indeed

Why did Steve Jobs ban his kids from using iPhones?

Click here to watch this video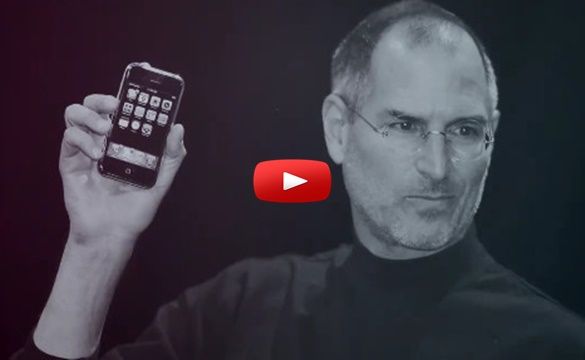 http://www.nidokidos.org/threads/251984
__._,_.___
---
Posted by: Cool Kis <cooolkis@gmail.com>
---
---
Have you tried the highest rated email app?
With 4.5 stars in iTunes, the Yahoo Mail app is the highest rated email app on the market. What are you waiting for? Now you can access all your inboxes (Gmail, Outlook, AOL and more) in one place. Never delete an email again with 1000GB of free cloud storage.
---
===================================================
NidokidoS Group for best of forwarded mails
To join us , send an email to
nidokidos-subscribe@yahoogroups.com
Be the part of Nidokidos , Join our Forum
http://www.nidokidos.org
to share your emails with us, send them at
nidokidos@yahoogroups.com
===================================================
.
__,_._,___